Auto Repair & Maintenance Service Center In South Florida

While your car might feel the most at home when traveling along open roads, visiting our auto service center still feels like visiting old friends. After all, that is what we are. Not only do we offer a large inventory of high-quality new and used vehicles like yours, but we also do everything we can to take care of them after their purchase. Getting regular maintenance from our factory-certified technicians helps preserve their smooth ride, fuel economy, and life span. Read on to learn more about what we can do for you.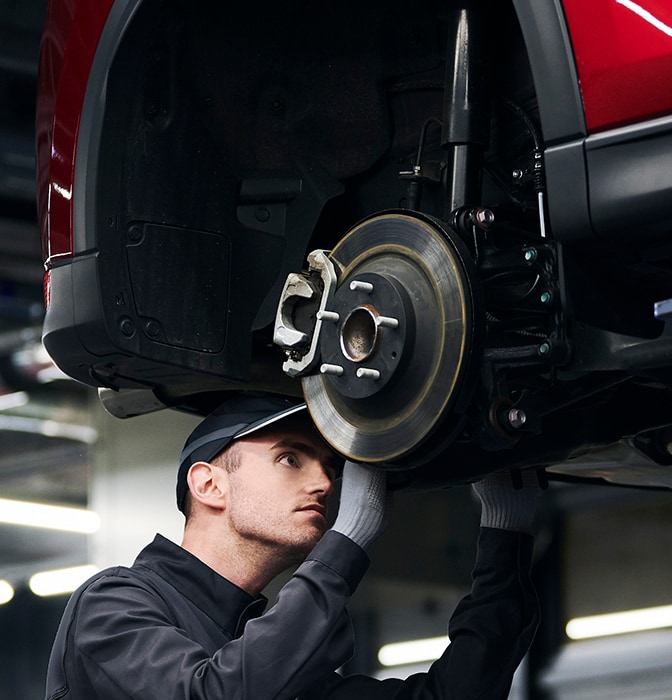 We Offer Exceptional Auto Service
While vehicles are intended to be as driver-friendly as possible, the easy-to-use systems can tell you what's going on inside. Cars and SUVs have gotten increasingly complicated over the years as new parts and technology are invented to give you a better ride experience.
For example, vehicles with adaptive suspensions can provide a softer or a firmer ride depending on road conditions to give you extra control. Regenerative braking can boost fuel economy by minimizing energy loss when you come to a stop. However, these innovations require even more specific care than in the past.
Our team in South Florida knows what it's doing, having intimate knowledge of all the cars we sell, so you know you will be getting excellent auto maintenance service. If you have questions about how to extend the life span of any individual component, like the brakes, we can also offer practical advice.
Visit Us for Auto Repair Service, Too
As much care as you may take with your vehicle, many parts are meant to degrade with time, or an incident on the road could result in the need for car repair service. We've got your back — whether you need new spark plugs, wheel alignment, or battery work. We will perform a thorough inspection of your car to make sure that the damaged part hasn't affected other systems before performing the correct repair or replacement as efficiently as possible.
We have access to OEM parts that were made for your vehicle and will work better in concert with other components than aftermarket parts, which other auto service providers might use.
If you have active, eligible warranties on a car you bought from one of our dealerships or from one of the brands our dealerships sell, we can easily apply these so that you can put this problem in the rearview mirror with minimum inconvenience. We know how busy your schedule is and always respect your time.
Auto Service Reviews
"Always a pleasure coming to this location for service. The lady who greets you when you pull up very polite and attentive. And Ashley my service representative is outstanding a great asset to this dealership service dept" 5 stars, review by Raymond Bonilla 01/04/2023
Leave A Review
* Indicates a required field
Schedule an Appointment for Car Maintenance Service Today
Your car is sort of like another member of the family, meaning you know how it usually behaves. Therefore, don't hesitate to stop by for car service if you notice an unusual smell, sound, or feeling, even if it's not yet time for your next oil change or tire rotation. Always pay attention to your "Check Engine" light, especially if it's illuminated in combination with engine knocking or rough idling, for example.
Addressing problems early is both a time- and money-saver. #1: It prevents the leak or damage from affecting related parts, decreasing the risk they will need to be replaced, too #2: It makes sure your car is in tip-top shape, which can help you avoid accidents and, therefore, collision repairs #3: A smoothly operating vehicle is less likely to waste fuel, saving you at the gas pump.
We also tend to run rotating service specials, allowing you to get your car the attention it needs for less. Call or schedule an appointment in Fort Lauderdale today.