Gunther Motor Company Is A Hope Sponsor For 'A Night Of Hope And Healing'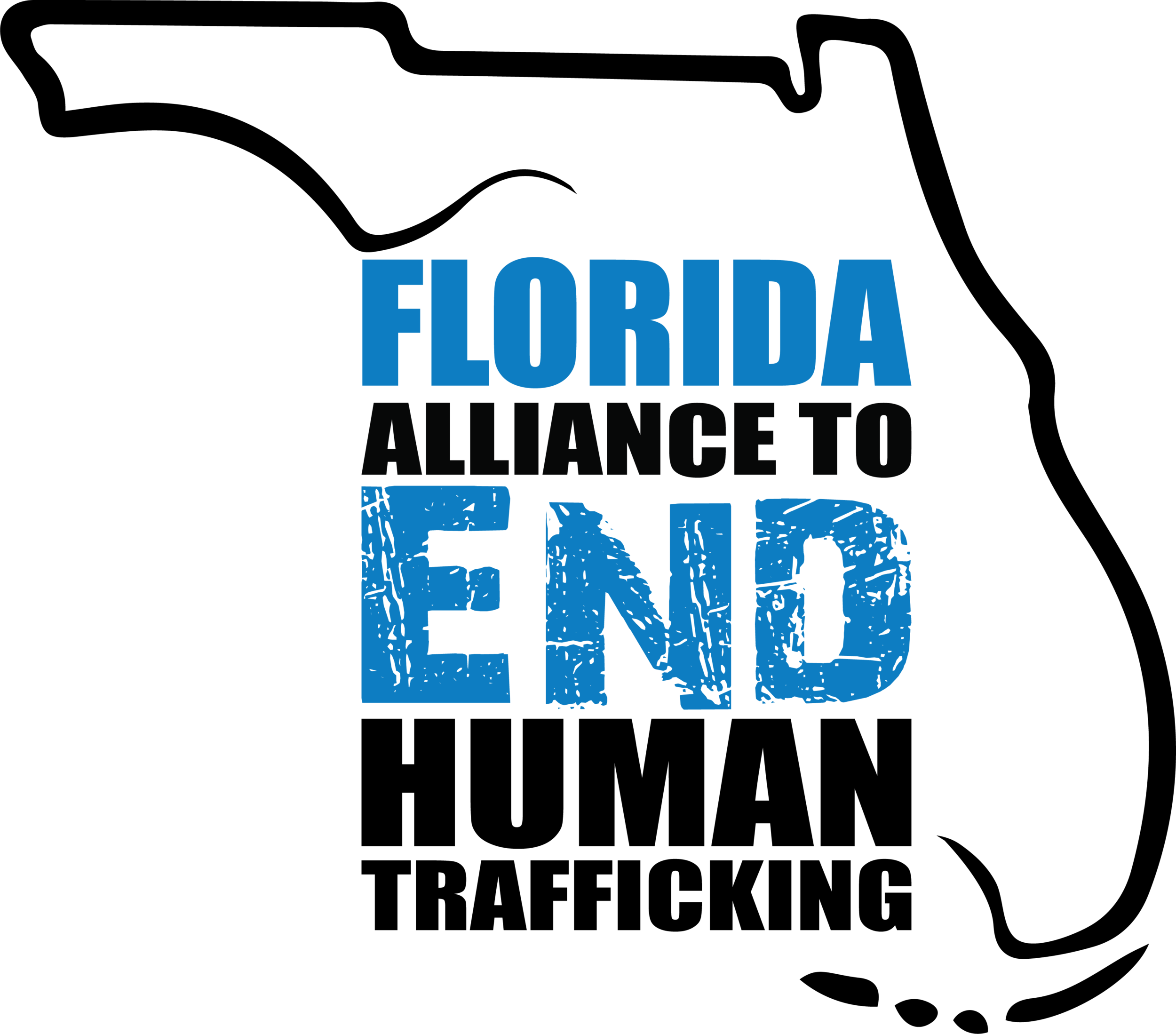 ---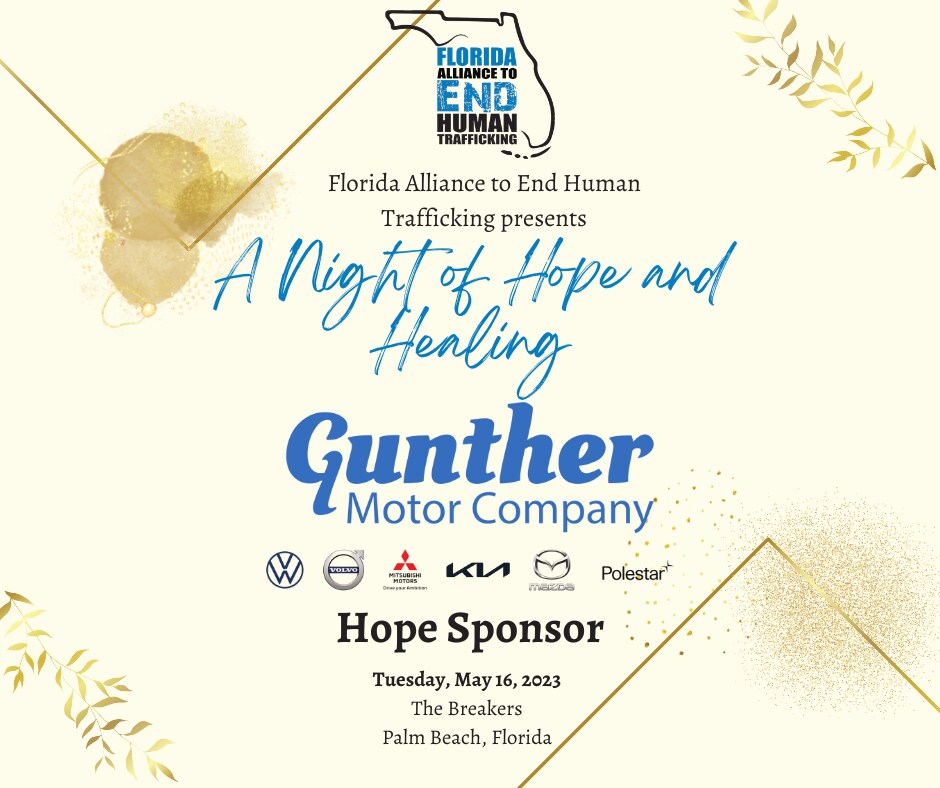 ---
Tallahassee, FL – Florida Alliance to End Human Trafficking is pleased to announce Gunther Motor Company as the presenting Hope Sponsor for A Night of Hope and Healing to be held on May 16, 2023 at The Breakers in Palm Beach.
"We are grateful to Gunther Motor Company for their support and commitment to increasing awareness about human trafficking and ending exploitation in our state," said Chair Ellyn Bogdanoff.
"As a family owned and operated business in Florida for over 52 years, we are committed to helping our local communities. Florida constantly ranks as one of the top states with the most human trafficking cases in the United States with only Texas and California having more; something I was shocked to learn. Florida Alliance to End Human Trafficking is at the forefront of the movement to educate and put an end to this statewide crisis. As a prominent automotive company, we are committed to aiding them in their work. Knowing that this donation is the vehicle that could help prevent future cases, gives us reassurance that we are one step closer to ending human trafficking," said Joseph Gunther, IV, Vice President of Gunther Motor Company.
A Night of Hope and Healing is a formal dinner gala that will recognize champions in the fight against exploitation and provide opportunities to be part of the solution and prevention of this horrific crime. It will also include a silent and live auction featuring national and luxury brands. The funds raised during the event will ensure the Florida Alliance is able to continue statewide awareness and education efforts along with establishing a grants program to support law enforcement.
Click to Purchase Tickets
---
ABOUT GUNTHER MOTOR COMPANY
Gunther Motor Company is a family-owned and operated automotive group with car dealerships throughout South Florida. With over 50 years in the industry, Gunther Motor Company prides itself on being a significant employer and reliable fixture in the community that provides attentive service and a family-friendly environment.
If you or your business are interested in supporting this event, please consider these sponsorship opportunities. If you would like to donate a live or silent auction item for the event, please contact Director of Special Projects Robyn Metcalf Blank at Robyn@FloridaAllianceEndHT.com.
If you have any questions, please contact Executive Director Erin Collins at Erin@FloridaAllianceEndHT.com.
---